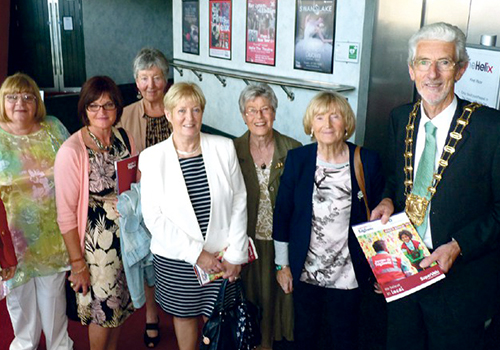 24 Feb 2012
LUSK HAS been praised by Tidy Towns judges for managing to preserve its distinctive character and heritage despite a ' building frenzy' in the town during the Celtic Tiger years.
In their report on the village, the judges said: 'Lusk is a village whose traditional identity could have been swept away in the recent building frenzy. 'But in fact, not only did it retain its distinctive character, it also has benefited from the housing estate on the Rathmore Road. The central axis of the village survived.'
The community of Lusk was praised for their efforts to preserve their heritage against the encroaching of modern development. The Tidy Towns judges said: ' There appears to be a determined effort on behalf of the inhabitants of Lusk to maintain the village vista, as the cottages, thatched or otherwise, the old post office, the village pumps, the haymakers haven at the car park at Top Shop and the library proclaim defiantly that they are standing their ground.'
The town improved its score in the competition by ten points in 2011 and the adjudicators said that improved performance was clearly down to ' hard work carried out far removed from the adjudicator's eyes and in all kinds of weather'. But there was also praise for the local Tidy Towns Committee for maintaining a sense of fun in its work around the village.
Lusk's points rose from 262 to 272 in 2011 and showed improvements in most categories of the competition. The built environment, landscaping, litter control, residential areas and its roads and streets all showed improvement in the 2011 competition.
The adjudicators did suggest to the local committee that it engage further with agencies like Fás and Fingal County Council to aid its work but praised the committee for involving local schoolchildren in the Tidy Towns effort.