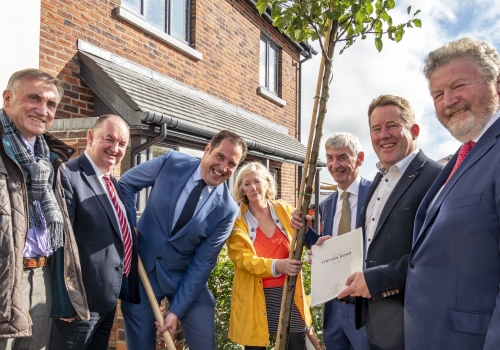 10 Oct 2019
Irish Independent 10 October 2019
McGarrell Reilly's plans for a new €75m Lusk Village Quarter in Lusk, Co Dublin, have been amended to include eight units with a combined 1,000 sq m for use as retail, restaurant and café outlets. Its plans also include a 2,500 sq m supermarket that will be let to the discount operator Lidl, which will be the quarter's retail anchor.
Lidl expects to be operating on site by December 2020, subject to the granting of amendments to the permission.
The amendments will also allow for two or three other retail units comprising 300 sq m as well as parking spaces for 128 cars.
Sean Reilly is executive chairman of the development company and James Quinlan of Bannon is handling the commercial lettings.
Demand for these shopping facilities is reflected in a retail impact assessment conducted on behalf of McGarrell Reilly which shows over 85pc of Lusk residents leave the area to do shopping.
Amenities will also include a crèche, a public square with a newly commissioned art piece, a village green and a playground. Spanning 15 acres, the project will accommodate over 150 new family homes. Its first phase will provide 56 homes at Station Road, which are now on sale, including 18 social and affordable homes. McGarrell Reilly has spent over €100m to date in Lusk and delivered over 700 homes to the area since the late 1990s.