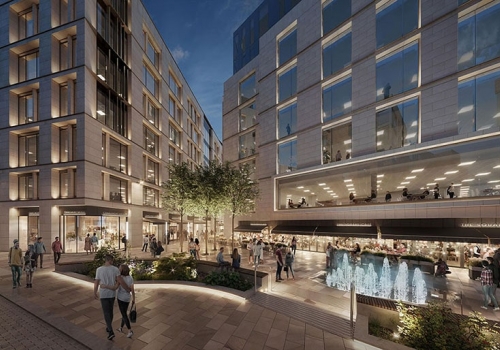 18 Aug 2020
We are pleased to announce the launch of the new Charlemont Square website.
We invite you to visit at www.charlemontsquare.com
The new website offers viewers an in depth look at our flagship project Charlemont Square.
Charlemont Square will transform an iconic Dublin neighbourhood providing a unique and vibrant new quarter in the City Centre. The development will provide 355,000 sq ft of office accommodation across two buildings, while the street level units will fuse a mix of best in class and independent food hall, restaurant, café, food court and retail occupiers.
This new quarter will also bring canalside living to Charlemont, one of Dublin's most vibrant, creative and artistic communities. With 79 apartments already on site, a further 200 will follow across 3 buildings featuring stunning studios, 1, 2 and 3 bedroom apartments surrounding the new central square.