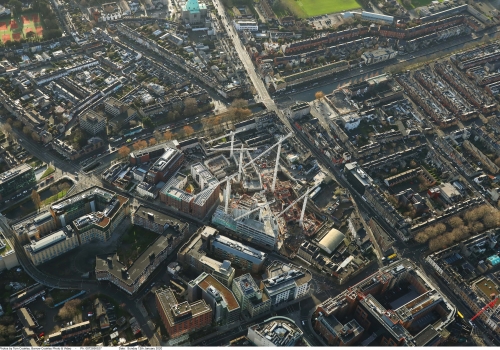 07 Feb 2020
Significant progress is being made at Charlemont Square, the new mixed-use development by McGarrell Reilly Group in Dublin 2.
The overall basement is complete, with the glazing now advanced on Two Charlemont Square, and in One Charlemont Square the core is up at the 2nd floor. Comprising 350,000 sq ft of Grade A office space over two blocks, over 190 residential apartments and 30,000 sq ft of convenience retail, cafe and restaurant offerings. Charlemont Square has been designed to create a unique and vibrant new quarter within the city.
Two Charlemont Square is fully let and One Charlemont Square and the residential blocks are due for completion over the course of 2021.