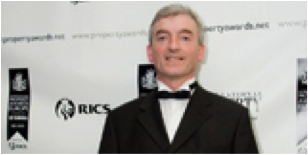 27 Sep 2012
McGarrell Reilly's development Steeplechase in Ratoath Co. Meath was recently awarded the best multiple unit development in Ireland at the International Property Awards Europe 2012-2013.
Steeplechase is an outstanding residential development comprising of over 400 homes, which was built in several phases, the first of which was launched in Spring 2004. The now fully finished development has matured beautifully over time and the impressive landscaping which incorporates retained parkland trees and large open spaces makes Steeplechase a truly attractive place to live.
In the 12 years since the Steeplechase development began a great sense of community has developed with purchasers ranging across the generations but the clear focus being on families and owner-occupiers. There now only remains a handful of homes for sale in Steeplechase.