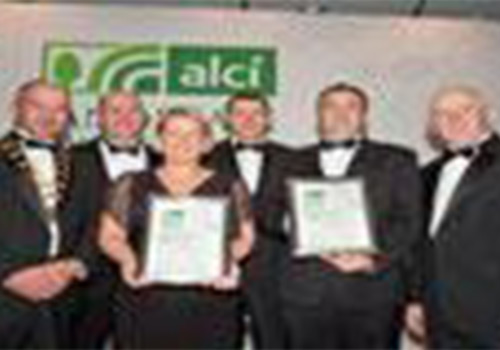 13 Oct 2012
The awards, known as the Oscars of the landscaping industry, pay tribute to ALCI members from both Northern and Southern Regions who demonstrate exceptionally high standards of professionalism and skill in the execution of a wide variety of landscape projects.
Stepaside Park, which was built between 1997 and 2002, has been excellently managed and maintained by Smith Property Management and SAP Landscapes. The imaginative landscaping of this hillside development which overlooks Dublin Bay has matured beautifully over time and is testament to the quality of the original design and construction.
The judges were Dr Christy Boylan, Landscape Consultant, Secretary IFPRA Europe, Vice-President IFPRA and Gary Graham, Bloom Manager, DME Amenity Horticulture Bord Bia. They awarded marks on a variety of criteria, including the use of plants and hard landscaping material, the extent of challenges faced by the landscaper in completing the work and the overall impression and quality of the scheme.
The ALCI represents Landscaping Contractors all over Ireland and is committed to the development of the landscape industry by ensuring quality of workmanship, best practice, reliability and emphasis on training. It recognises the excellence of landscape design and build achieved by its members through the annual all-Ireland Awards which have been running for 30 years.