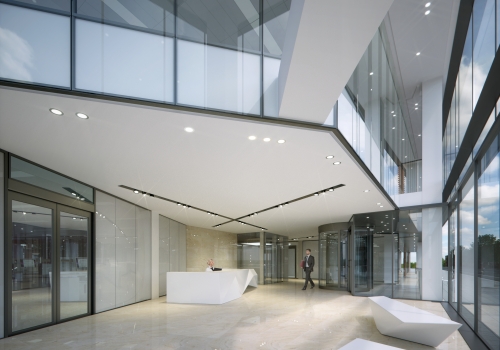 21 Feb 2017
We are delighted to announce the launch of the 'The Sharp Building Commission' Open Call for visual artists. A McGarrell Reilly Group initiative, 'The Sharp Building Commission' seeks to include a permanent or temporary sculptural artwork within the glazed, double height corner of the building as part of the reception area to this new office building. This commission will create an original and innovative sculptural installation in response to environment, architecture and historic and cultural references associated with the new building and its location off Hogan Place.
Realised during 2017 and revealed in early 2018 this sculptural commission will inspire commuters and office staff alike in the Docklands / Core Dublin 2 area.
The commission is open to arts practitioners in the areas of visual arts. The Sharp Building is named after George Sharp, RHA, an Irish portrait and figure painter who resided at Hogan Place during the early 19th Century.
Business to Arts will project manage the open call with an advisory curatorial panel. The deadline for applications is Tuesday 11 April 2017, 5pm. The commissioned artist will be announced in May 2017.
For all queries relating to this project or the Open Call to artists please contact: thesharpbuilding@businesstoarts.ie